---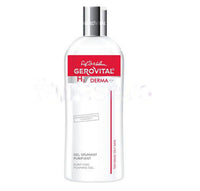 Action:

Face care Anti-acne treatment Cleansing

Age:

16+ 20+ 25+ 30+ 35+ 45+

Skin type:

Mixt skin Oily skin Sensitive skin Acne skin
Use:

Daily, in the morning and evening
The gel cleanses and purifies the skin, leaving it optimally hydrated.

Hypoallergenic.
Paraben free.
Active ingredients
Lactic Acid and Natural Salicylic Acid help cleansing and unclogging the pores by the exfoliating effect and stimulate cell renewal processes.

Sebaryl regulates sebum secretion. The pores are reduced, the skin is purified and takes a mattifying look.

Aquaxyl is an exceptional moisturizing ingredient.
Directions for use
Every day, in the morning and in the evening. Pour into wet hands, apply on the face, massage then rinse with plenty of water. Avoid the eyes and mouth area.
Benefits
Efficiently and gently cleanses the skin. Purifies and regulates sebum production